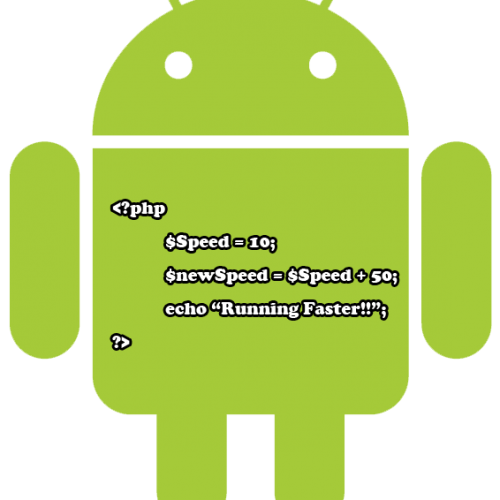 According to sources Android's market share has reached a whooping 40% worldwide. Many users are switching to Android due to various features like huge amount of free applications, speed, user friendly user interface and many more. Samsung is trying its best to grab the Android market share by launching its phones in various price ranges.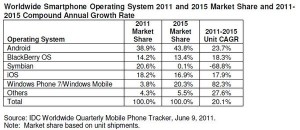 The huge demand and competitive prices have led to the huge growth. Mainly Samsung, Motorola and HTC are the main key players in Android though many more companies are trying to make a name.
Recently I got some speed related issues on my Android phone due to which I want to share some techniques which can result in the speed up. Even the speed related issues were reported from others as well.
Following are some of the methods which may help in boosting the speed of the android device:
1. Upgrade to the latest firmware. Since upgrading the firmware removes many bugs and loads many new features.

2. Remove unwanted or rarely used applications. Since prior to Froyo(Android 2.2) applications are installed on the phone memory. Froyo onward we need to install App2SD to install the applications on the SD Card.

3. Install a task killer application like TasKiller. It allows us to kill the unwanted running applications resulting in freeing the memory.

4. Install a start up manager like Startup Cleaner. It allows us to boost the start up by removing unwanted applications to run on boot up.

5. Restart the device weekly so that the resources get freed up. This allows the resources to get refreshed.

6. Use a static wallpaper rather than a live wallpaper. It is not applicable to Cupcake or Donut devices.

7. Avoid installing an application to modify the home screen since it eats up huge resources. Apart from that the built-in home screen application is present in the system due to which it will always perform better than the application modifying it.
These are some of the basic steps which can help in boosting the overall performance. Even there is another way to boost the performance.
The method is a bit risky since it may result in bricking the device. So move ahead with caution but if everything goes fine then it will change the whole user experience. It is CyanogenMod – An after market firmware on your device. It is very fast, and also provides many new features. It gives the user a more better control.
Note: Installing CyanogenMod voids the warranty of the device and also risk the device to be bricked but though it has a got a huge user base. And the new features it provides as well as the regular updates has overshadowed the risk. Anyways try this at your own risk!
Finally I would just like to say that these are just few tips and I am still searching for more. If you have got any method kindly let me know.