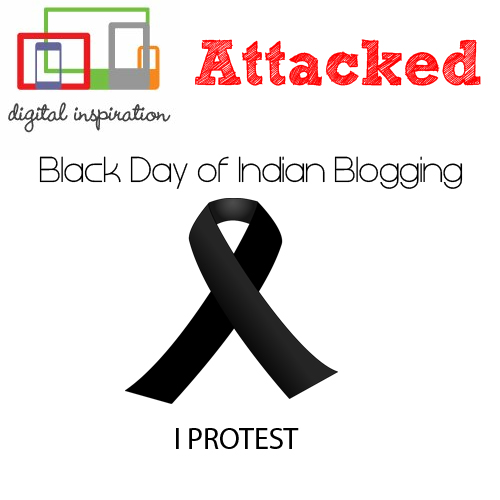 Hey Folks,
After a long time, I had to spare some time for writing this article since today it became the black day in the history of Indian Blogging. The most influential blogging site of India, Digital Inspiration run by Amit Agarwal got attacked and all the data was deleted (link). Amit Agarwal, who is India's First Professional Blogger and he has always been a source of inspiration for all the indian bloggers. His worthy efforts has allowed India to get a place in the worldwide competition of top blogs. I'm really very dejected with this sort of attack 🙁
About the Attack
Few days back, the hacker(Ocim32) had injected an adf.ly script in www.labnol.org and generated revenue of $28. The script was removed several times though the attacker managed to reinsert it. On 27th June, the site was hacked but somehow recovered (link). Finally on 1st July, the attacker took the extreme step and deleted almost all the websites of the Digital Inspiration Network.
What do we learn?
The main website www.labnol.org was running on WordPress and DreamHost was the hosting firm. Nothing seems to be wrong in the choice of software and webhost. If we look at the insights then WordPress has penetrated the blogging network and majority bloggers are using it. Now if a blog of such high repute got compromised then the warning bells are ringing.
We can't say that a blog of such value wasn't using correct security measures. Can we trust on WordPress anymore? This is the only question to be asked since what should we do if something like this happens with us. Every day many websites running on WordPress gets targeted to various types of attack, who is to be held responsible: the hackers or poor security.
We need to form an association for protecting India on the cyber world else everyday one or the other sites will be targeted. Apart from that proper awareness regarding security should be the first priority!
Finally I would like to say that this event is sure shot eye-opener for all the blogger of India. Now make it a point to secure your sites since it's better to secure than to call up a war!