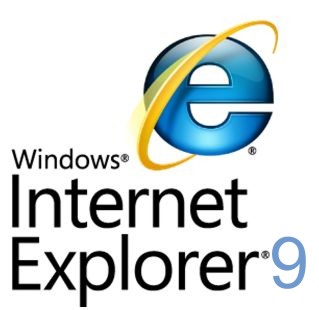 Hi Folks

,
You've heard it right that Microsoft is planning to launch Internet Explorer 9. It is expected to be launched in the year 2011. After disappointing for the past few years, this time Microsoft is fully determined to grab the market share. According to stats(link) also majority of netizens had a transition from Internet Explorer to new and more stable browsers like Firefox, Chrome & Safari. But now, Microsoft is fully ready to claim back the market share. It'll have a rich & stable UI with loads of features as well as a great support to prevailing technologies like HTML5, CSS3, etc.
The new Internet Explorer 9 is really a very fast web browser and supports various technologies. Mainly HTML5 & CSS3, which have really created a craze among developers with the immense opportunities and better design. Even HTML5 has made closed the doors for Flash by offering <audio> & <video> tags. And many more functionalities, which will really make the user experience better & prepare a stable design.
Some interesting features of Internet Explorer 9:
HTML5 Support
CSS3 Support
Web Open Font Format(WOFF) Support
Hardware Accelerated Rendering
Faster JavaScript Engine (Chakra)
SVG Support
In short, IE9 would nearly be a perfect browser from Microsoft. Since its first preview was launched in MIX 10, at that time the Acid Test result was 55/100 & now it has reached a whooping 95/100 on its 4th platform preview. On 15th of September, its public beta is expected to be released in an event at San Francisco. For those who are keen to test it, can download the 4th Platform Preview from this link.