Recently on 8th February, attended an event titled DreamSpark Yatra 2012 which was organized by Microsoft at Indian Institute of Technology, Delhi. First of all I would like to thank my classmate and buddy Piyush Saini, who is a Microsoft Student Partner as he got me registered.
Well the venue was Seminar Hall and I was present on dot. The whole event was organized by the Microsoft Student Partners and I should say that it was well managed. Riya Tayal was the anchor of the event and played her part well.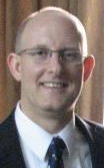 The main speech was given by Robert Sinclair, Chief Accessibility Officer, Microsoft, Redmond Office and it was mainly concentrated on role of accessibility in the application development process for mobile and other devices. A remarkable statement by Rob "India has more than 70 million disabled and if 10% of that population buys your application then imagine the profits earned". The overall session was really amazing though the QA round was simply awesome.

Next session was presented by Aniket Bera on Natural User Interface. This session was really quite ecstatic         since     it introduced a new dimension of gaming Microsoft XBOX 360 Kinect. In the past, I had attended a session on Ubiquitous Computing and Natural User Interface being the subset of it, was of great interest to me. The live demonstration was simply outstanding!

After that Rishu Mehra who is a Content Strategist at Sapient gave a talk on Windows Phone 7. His presentation was simply awesome as well as the session was quite interactive due to his classy humor. The advancements of Windows Phone 7 is simply awesome and it leaves behind all the previous versions of Windows Phone with its outstanding MetroUI. Check out his presentation.

And the last session was delivered by MV Priyank on Windows 8 with implementation on an Intel Tablet as well as on a Dell Laptop. Windows 8 also uses MetroUI for giving an ultimate touch usage as well as standard UI similar to Windows 7. In short, Windows 8 can be defined as an OS having goods of Windows 7 as well as additional new features like the MetroUI. Well I personally liked the picture password feature of Windows 8. Download Windows 8 Developer's Preview link.
Finally the event came to completion with the certificate distribution. I also got a good chance to interact with all the MSP's present at the venue for promoting my project Kalakhatta.com. Forgot to mention the awesome photography session, it appeared as the icing on the cake. Overall the event was simply awesome and worth attending. Expecting to attend similar events in the future