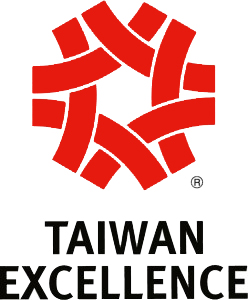 Recently I went to Mumbai for attending an event on 17th  of September. It was organised by Taiwan External Trade Development Council (TAITRA) along with Digit Magazine (most popular IT Magazine in INDIA). The event was titled as "India Intelligence + Taiwan Technologies = IT for Excellent Lifestyles" and took place in Navi Mumbai, Vashi.  So with this article I want to share my overall experience of the whole event.
Taiwan Excellence, which represents innovative and technological image of Taiwan's competitive industries, is a symbol of Innovation, Reliability, and Value. Such excellence is radiated in many of Taiwan's niche industries, particularly the ICT industry, of which many have become renowned brands in their field. In 2011, Taiwan Excellence along with selected 35 Taiwan international brands expects to bring Excellent Lifestyles to consumer's daily life.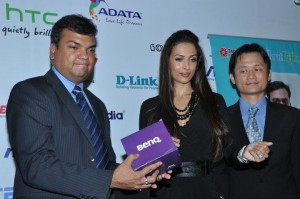 The event started in the InOrbit Mall, Vashi with the announcement of the "IT Travellers Go! Malaika Arora Khan was also present for brand promotion. There was a registration desk of Digit and gifted Silicon Power pen drives to 40 early birds. All the Digit community members residing in Mumbai and Pune were invited for the event. Even invitations were mailed to across INDIA. Various products from various Taiwanese companies like Acer, Asus, MSI, D-Link etc. were on display. Digit editorial team members also interacted and guided about the various products and technologies. I was very glad to interact with the editorial team of Digit. It was a perfect destination for all the geeks and technocrats!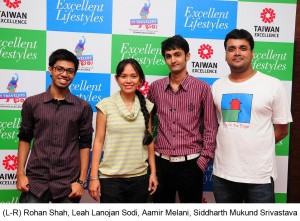 The next part of this event was held at Yogi Midtown Hotel in Vashi. It was an interactive session among Acer, BenQ, D-Link and MSI moderated by the Soham Raninga, Online Editor of Think Digit. It was followed by the question-answer session. All the attendees were able to interact with the brand representatives in the question-answer session. I also got a chance to interact with them. And finally the dinner was served and this grand event came to a happy ending.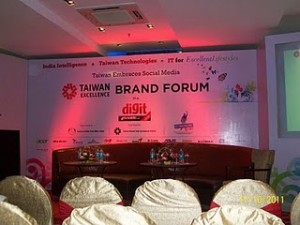 Near about 26 Taiwanese brands had participated in this event and the audience present mainly constituted of tech lovers and enthusiasts. And the brand forum consisted of Acer, BenQ, D-Link and MSI. Check this link (www.thinkdigit.com/events/taitra/blogs.php) for more articles on this event!
Finally this whole event was a huge success and allowed everyone including myself to get in contact with the like-minded people and mingle with the great personalities who hold a great position in the evolving IT world.